← Home
MORPHIC@GEARFEST UK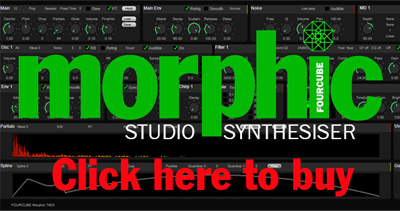 Breaking news:
The latest version of Morphic has been released at GEARFEST UK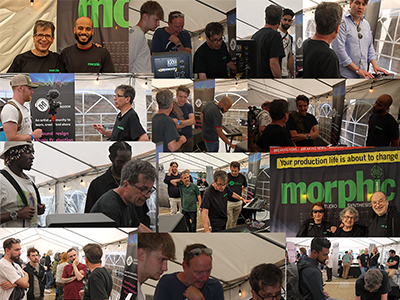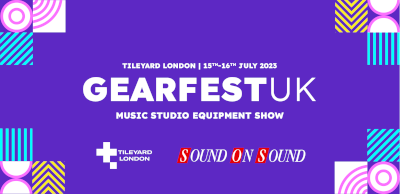 Basic specification:
---
  Four additive morphing oscillators

     1024 Partials

     Built in and user defined partial tables

     Harmonic and almost periodic waveforms

     Up to 16 unisons

     Additional unison parameters via partials

     Tone contol

     PWM

     Filter selection

     Drop/Max harmonics

     Stereo widen

---
  Additive Filters: 4

     Series, parallel

     Natural 24dB/Oct SVF

        Low

        High

        Notch

        Band

        All

     Brick wall mode

        Low

        High

        Notch

        Band

        All

     Comb SVF:

        Deep flange

        Phase

        Comb modes/transfer functions

---
     Envelopes: 4 + 1 main

        Adsr with spline options and delay

---
     Low Freq Gens: 8

        Frequency and delay

        Built in waveforms

        Spline waveforms

---
  Chirps: 4

     Decay

---
  Partials editors: 16

     Amplitude

     Phase

     Frequency

     Edit options

     Import wav

---
  Splines: 32

     Smooth

     Cusp

     Step

     Quantize

---
  Patch modules: 32

     Source/Dest module selection

     Transfer function from spline

     Gating

     Custom modulation

     Sequencing

---
  Visual module: 1

     Vector

     Oscilliscope

     Levels

---
  Scale module: 1

     Well tempered

     1024 Indian scales

     Quarter tone

     Pythagorian

---
  User controls: 16

     8 0 to 1

     8 -1 to 1

---
  MPE:

     Fully mpe compatible

     CC's

     Note events.

  Gating:

     Link to mod source/protake

---
  Main module:

     Pro take:

        Realtime click removal

           Automatic:

              Detected click are removed

           Manual: use gates.

        Slew limiting:

           Selectable.

           Save preset

           Load preset

---
        Voices: 16

           Poly:

              Select number of voices

           Mono slide.

           Drop/Max harmonics

              Mix levels

---
        CI/CD:

           Top level code is in JPP allowing

           Reflective C++, assembly and others

           Future proof preset format

Reviews are coming soon.
Crowd funding
Risk tolerant early birds get 2 years of bug fixes included. A Morphic forum is coming soon. Crowd funding is more than welcome to assist bootstraping the e-commerce system, beyond the existing skeleton service (me!). The dream team that can assist in bootstraping this to the next dimension consists of :
e-commerce webhooks/wrangler expert Server side copy protection hooks (currently to hook/magic loop ... is me ... ) C++ -> web assembly (server side) Forum expert Short term: QC testers Long term: CI/CD audio QC (I met an expert at GF23, please can you email me!) Social media manager and support team Graphic artists Sound designers Functional language programmers: able to implement functional languages, ASTs, interpreters and compilers/translate existing languages to C++/assembly. OpenGL developer/s: Graphics and audio processing. CFO/Accounts PFGA experts Legal support / AI prompt experts Web developer(s) with a functional programming background, willing to take the plunge and assist in creating a JPP authoring system for CSS and HTML, and a hydration method, to overcome context issues with markdown (or with the experience of solving this issue in Svelte already ... and no, tailwind does not solve this annoying issue!) Factor out AVX code. Native AVX512, ARM 128, AVX2 targets. A friendly, brilliant and kind cryto whale who loves music
The copy protection system is intended to be installable without an internet connection to the target machine, and is an eternal run-time license, currently non-transferrable from the machine installed.
It's available now in VST3 and AU, and will run on a specs as low as a 2012 Macbook. ProTools support coming soon.
The latest is currently in late RC stage. Just one known bug remaining, so for production purposes I'm shipping an earlier build without the issues (and fewer features/modules), or the gritty, lightly bugged 7419/20, or the squeeky clean 7423 RC, where all bar one bug (modulation of modulation depth) is fixed.
Yours, Dr Jonathan Weinreich
Note: Some DAW clicks are inevitable, though actually, not in a DAW I build many years ago ... The clicks that Morphic will remove (if triggered) are bounce to stem clicks.
This site doesn't ask for cookie consent because it doesn't use them.